PACKIN' IT IN Original Artwork (1988)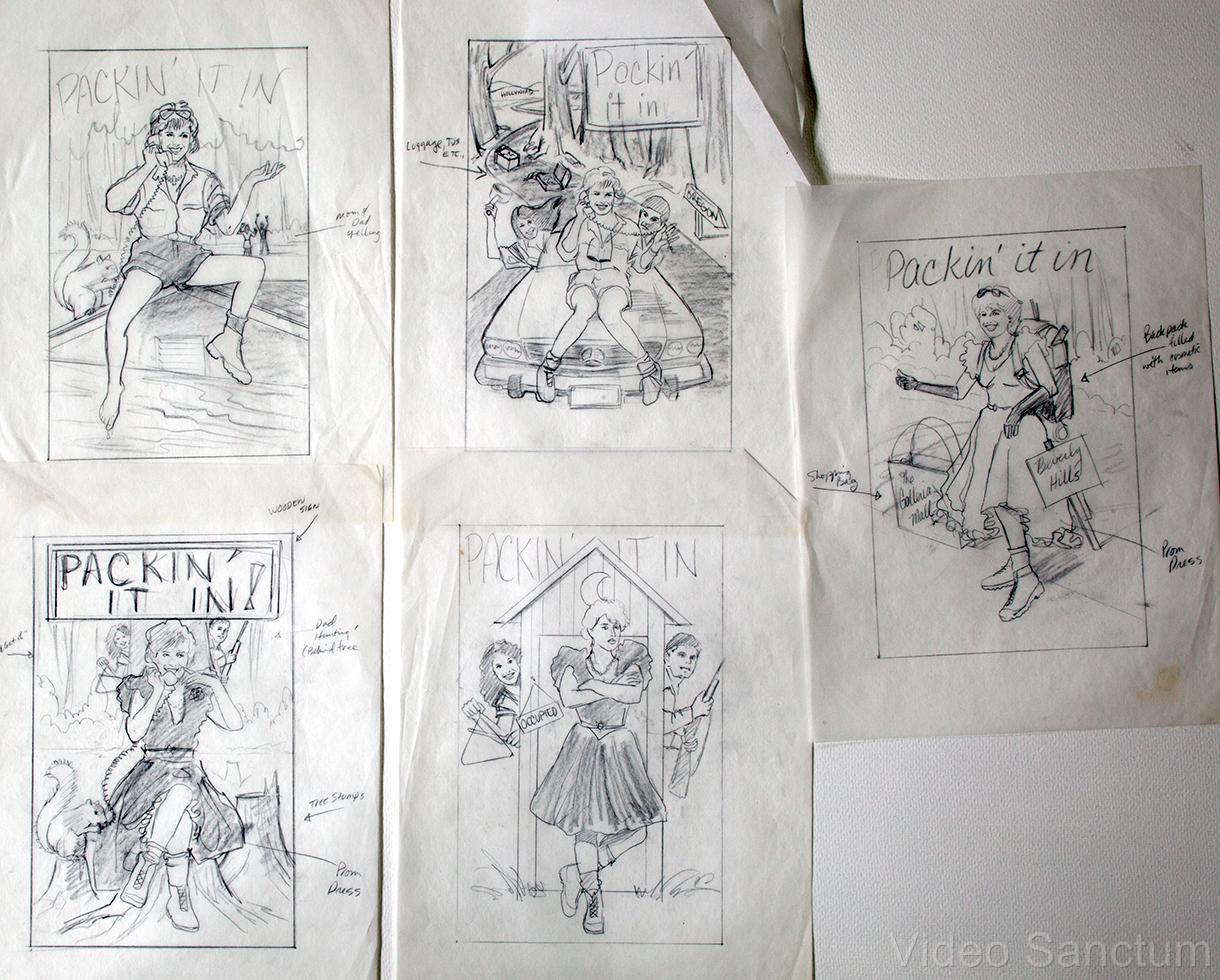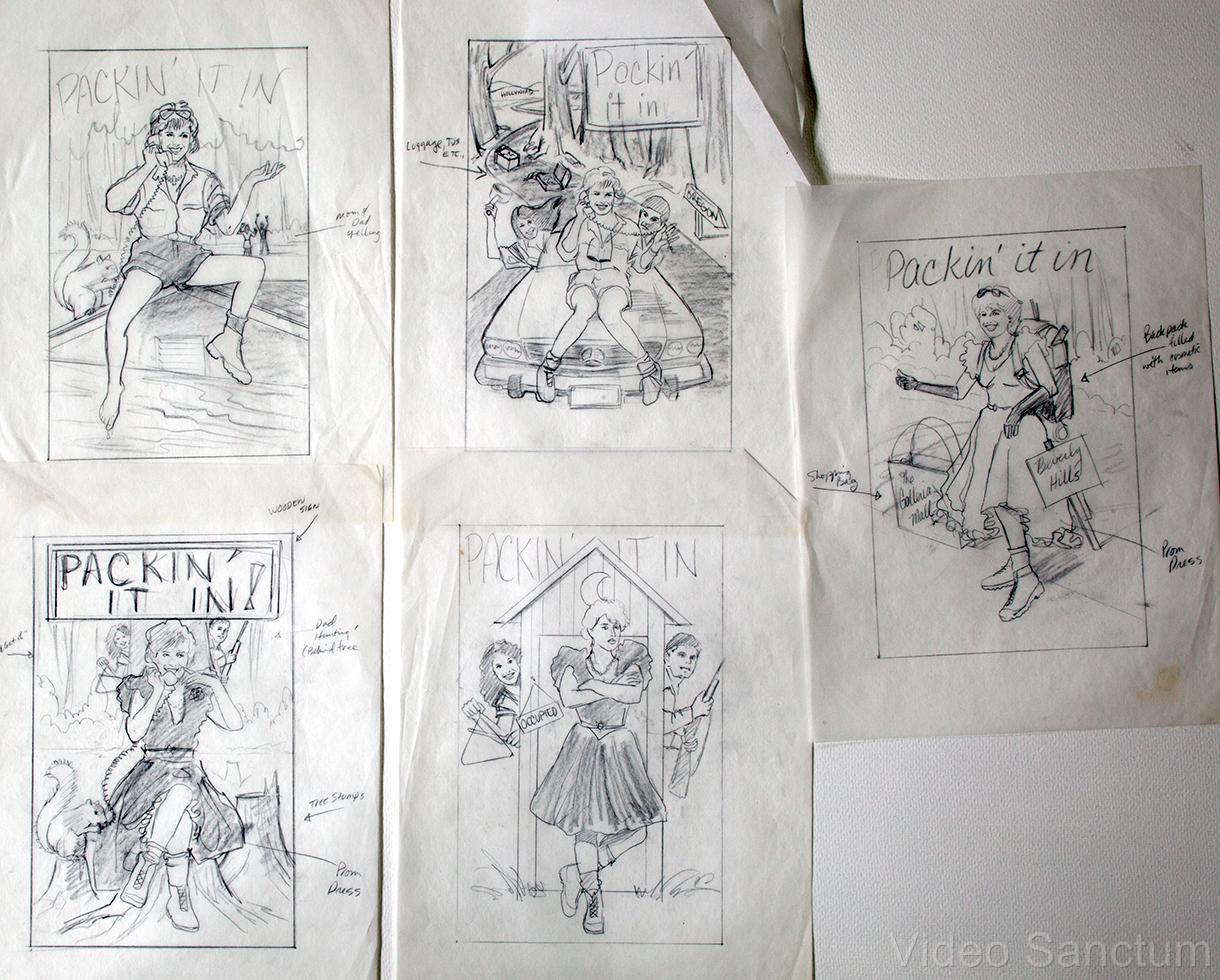 PACKIN' IT IN Original Artwork (1988)
Packin' It In was made for television and featured a young Molly Ringwald as an L.A. valley girl whose family escapes the rat race to move to remote Oregon. Classic '80s comedy that has NEVER been released on DVD.
This item is not the VHS, but the original cover art used for the film's ONLY release on Virgin Vision (VHS) in 1988. The art prominently features Molly Ringwald in center. (VHS image is a stock photo and the actual video tape is not offered with this listing.)
This art was commissioned and produced by Corey Wolfe.
In addition to the medium sized, hand painted artwork, this listing also includes five original, hand drawn sketches used to select the final image, now immortalized on the VHS cover.
This rare, one-a-kind collection of artwork has been professionally stored and shows no signs of aging or wear. It comes directly from the artist's private collection. Specific condition points are listed below. Contact Video Sanctum directly for further information.
DETAILED CONDITION REPORT
Artwork is signed by Corey Wolfe.
Acrylic on illustration board measuring 18-inches by 28-inches.
Five sketches (including final rendition with four alternative compositions) on pencil drawings on standard sized illustration paper.
This item ships free within the US, foreign rates apply.
Accepting reasonable offers.
About the Artist
Corey Wolfe has been an illustrator since 1979. He is self taught. Working in both traditional and digital mediums, Wolfe has generated a wealth of classic images known to horror fans throughout the world. You can recognize his work on iconic '80s horror VHS releases including Magnum's DRILLER KILLER and DRIVE-IN MASSACRE and Vestron's CHOPPING MALL. Each artwork offered through Video Sanctum has been specifically selected by Wolfe from his private collection and is accompanied by a unique Certificate of Authenticity signed by the artist.