SCREAM...AND DIE! Original Artwork (1986)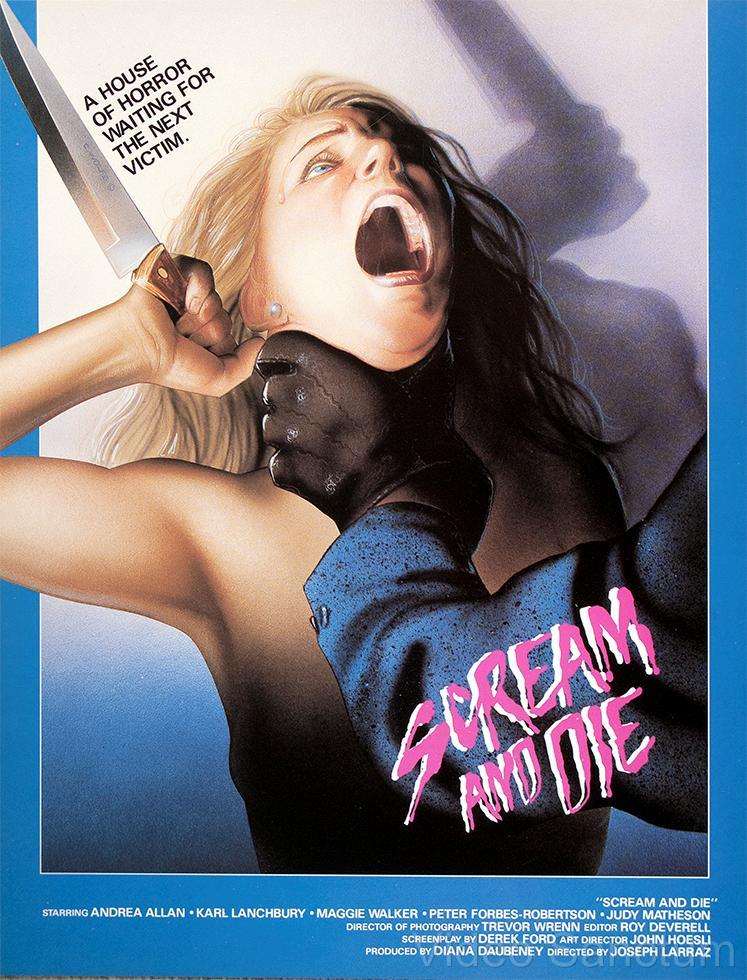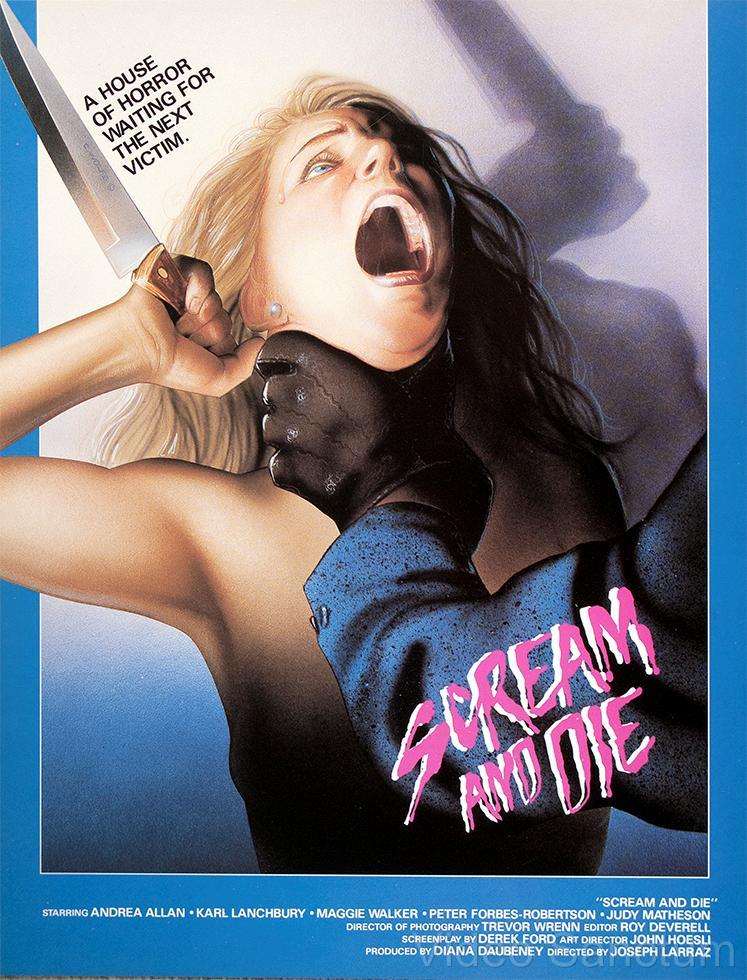 SCREAM...AND DIE! Original Artwork (1986)
Extremely rare, one-of-a-kind original artwork commissioned for Lightning Video's release of Scream...and Die! (1974). The obscure horror contribution from the legendary director Jose Ramon Larraz (aka Joseph Larraz) was released by Lightning Video in 1986.
Classic Eurosleaze (UK) released on a memorable VHS distribution label.
This artwork is reminiscent of the Giallo tradition depicting a woman in mid-scream with her leather-gloved attacker striking down with a massive blade. While the imagery is not for the faint of heart, it certainly will stand out in any collection of horror artwork. This singular artwork is one-of-a-kind and has never been reproduced.
This original artwork was produced by the legendary horror cover designer Corey Wolfe. Item is one of many original workprints that will be offered here at Video Sanctum.
SPECIFICS:
Title: Scream...and Die (1974) (AKA The House That Vanished) Released by Lightning Video in 1986.
Medium: Acrylic/Airbrush and Oil on Illustration Board

Date completed: 1985

Size: 15 in. x 19 in.
Condition: This item is in a well preserved state. Please note the images for this listing are the actual painting and promo sheet. They have been professionally photographed with no further enhancement. They appear as they are.

Additional Printed Material: This items comes with an unused promo sheet that was provided to the artist as a "print proof."
About the Artist
Corey Wolfe has been an illustrator since 1979. He is self taught. Working in both traditional and digital mediums, Wolfe has generated a wealth of classic images known to horror fans throughout the world. You can recognize his work on iconic '80s horror VHS releases including Magnum's DRILLER KILLER and DRIVE-IN MASSACRE and Vestron's CHOPPING MALL. Each artwork offered through Video Sanctum has been specifically selected by Wolfe from his private collection and is accompanied by a unique Certificate of Authenticity signed by the artist.