THE FLY Original Artwork (1986)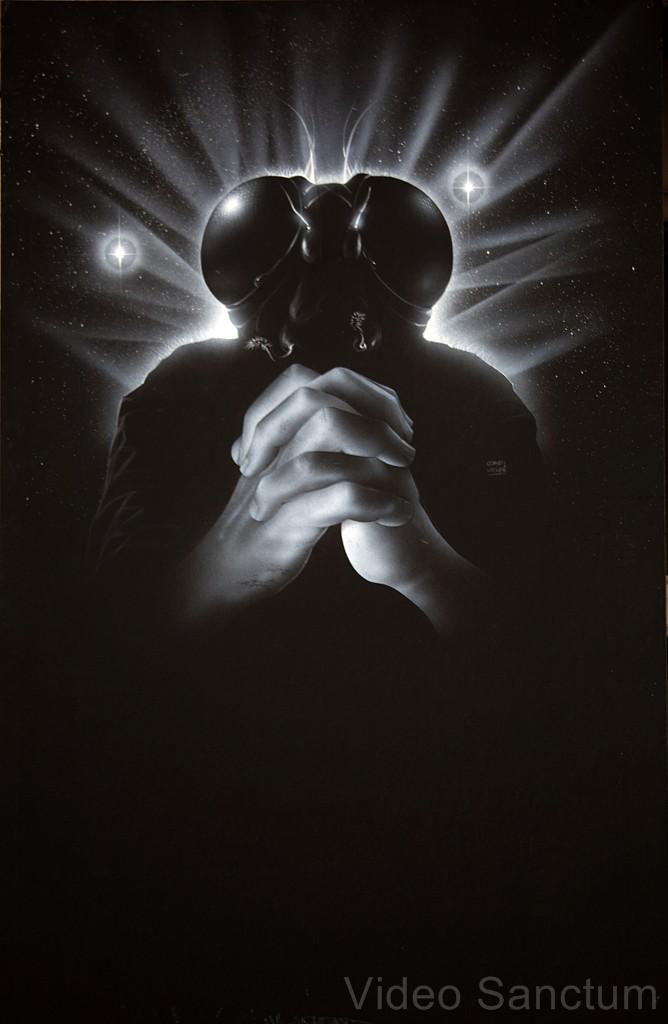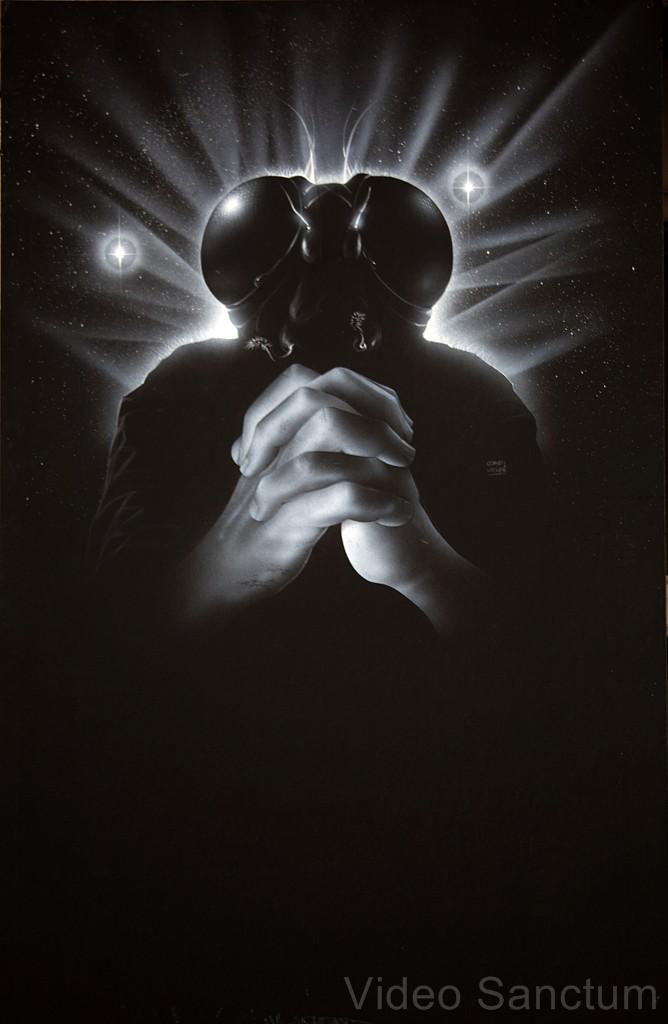 THE FLY Original Artwork (1986)
Featured here is an ORIGINAL ARTWORK design by the legendary Corey Wolfe. This b/w comp was commissioned for print advertising/promotional items for the film The Fly released by Twentieth Century Fox Film Corporation in 1986.
This is the original piece (not a print) and comes to us from Corey Wolfe's private collection.
SPECIFICS:
Title: The Fly

Medium: Acrylic, airbrush on black illustration board

Date completed: 6-8-1986
Size: 16 in. x 24 in.
(2nd Image is a close up of initial)
This item is accompanied by Certificate of Authenticity signed by Corey Wolfe.
About the Artist
Corey Wolfe has been an illustrator since 1979. He is self taught. Working in both traditional and digital mediums, Wolfe has generated a wealth of classic images known to horror fans throughout the world. You can recognize his work on iconic '80s horror VHS releases including Magnum's DRILLER KILLER and DRIVE-IN MASSACRE and Vestron's CHOPPING MALL. Each artwork offered through Video Sanctum has been specifically selected by Wolfe from his private collection and is accompanied by a unique Certificate of Authenticity signed by the artist.